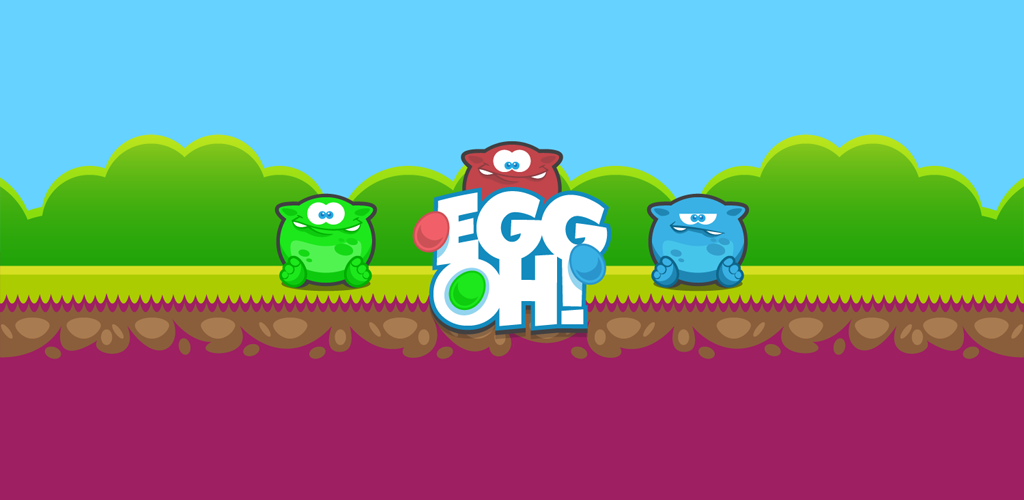 Egg Oh!
A downloadable game for macOS and Android
The great flapping bird has passed and its eggs have fallen from the skies! Feed the goblins of the EggOh! tribe by letting coloured eggs fall on the goblin of the same colour. But beware goblins can only eat so much before they become full!

Instructions:

1. Touch falling eggs and swipe them left and right so that the egg will fall on the goblin with the same colour.

2. Tap the goblin when it is full so that it can digest eggs. If an egg falls on a goblin when it is full the game will end.
---
Hello gamer!
This game is for free and runs on ads and you don't have to pay a cent, but if you enjoyed the game consider donating any amount you like. The donation will help us continue making these games, and hopefully bigger and better games in the future. Sharing this game would be a big help too!
About the developers:
We're excited about games. We're hobby game developers who started making games to entertain ourselves as kids. Our vision is to one day create video games with fun mechanics, as well as create boardgames, pen and paper role-playing games, pervasive games, and games which blend both digital and analog independently using platform likes Itch.IO and Gamecrafter.
Download
Click download now to get access to the following files: